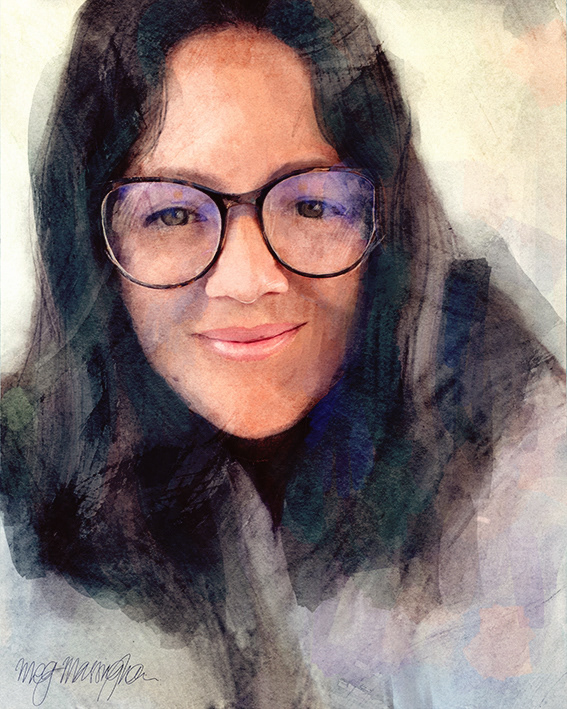 Hello Friends,
I'm Meg - lover of all things creative!
I live and work in beautiful Cape Town with my wonderful, messy, gorgeous family. My husband, Mike, is my favourite human closely followed by our three daughters, Ella, Livya + Mailey and our cheeky puppy, Luna.
The artwork I create is inspired by my desire to celebrate the ineffable beauty and goodness that we find in our daily lives. I seek to reproduce the connection we feel towards it.
In a world saturated with fear, screens and empty promises. I believe the fight for JOY and old fashioned goodness is real.   My hope is that my art celebrates the beautiful, the good and the moments of wonder that string together our everyday lives. The bliss in the ordinary.  The gift of kinship, curiosity and kindness.  The bravery in the balance. The beautiful authenticity. And of course, always ALWAYS the intentional choosing of rich, deep, heart hugging JOY!  
I hope my work brings as much joy to you as it does to me.
I am fascinated by art and it's connection to our lives and I am always on the search for creative inspiration for new projects and experiences to uplevel my personal and professional life.
My signature style is colourful and free and although I work in a variety of mediums my most popular style is my digital work.
I would love to chat, please don't hesitate to say hello via email or on any of my social media platforms.